Unique Auto Reply for Each Listing on Facebook Marketplace
Reply Only with Information Relevant to Each Listing
Replying to customers can be very time consuming and a generic auto reply doesn't always do the job, specially when you want to include specific links to bring traffic back to your website. This is where our solution comes in to save you time and reduce friction in your sales funnel.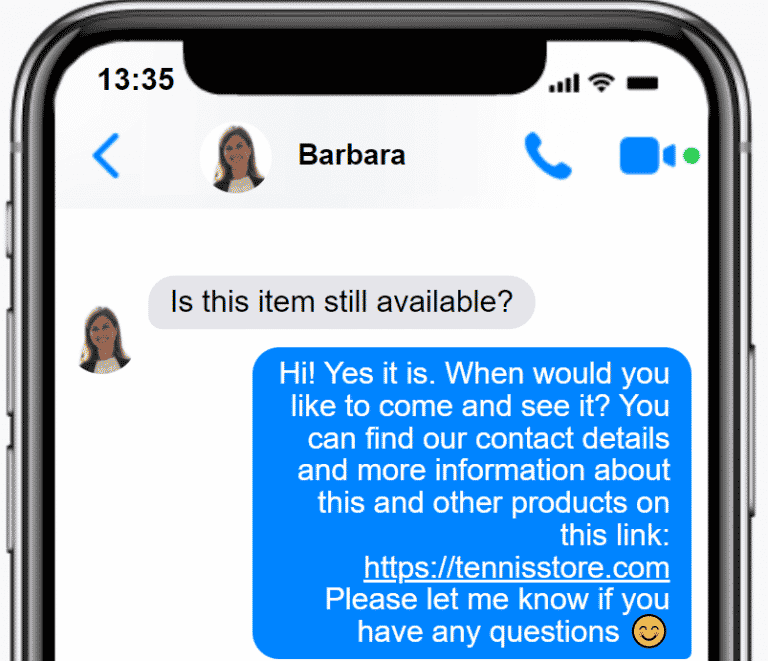 How to Create Unique Auto Replies for Each Listing in Facebook Marketplace?
You can have your own unique auto reply for each listing on Facebook Marketplace in just 5 minutes by following these steps (no need to share your username and password):
Things you will be able to do:
Want to see the Auto Response tool in action?
We created this listing so you can send a message and see how it works:
Customers' Testimonionals
Frequently Asked Questions